Here at the 1 Radio News home office … the following email from Twitter caused quite a stir: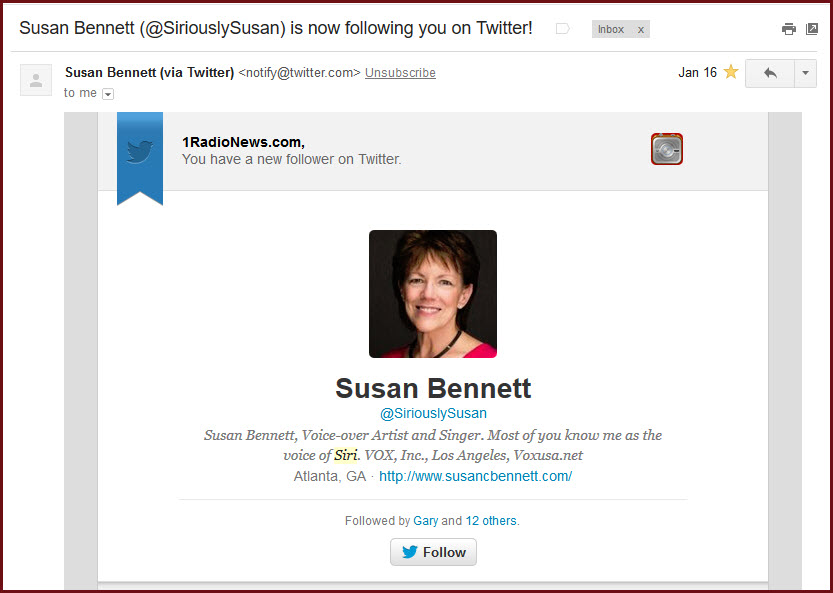 Thanks Susan/Siri! That's way cool. My kids put this up there with my trip to the White House. 🙂 I/@1RadioNews followed you back.
In fact, as you are the voice of iPhone, we've accelerated our effort to launch 1 Radio News on iOS.
We invite you and all of you who have asked us when our 60+ nation collection of the top news radio on-demand and live would come to iPhone.
So sign-up on our email list below and you'll be the first to know. In fact, you might even be invited to be a beta tester! (You can also follow us on Twitter and Facebook.)