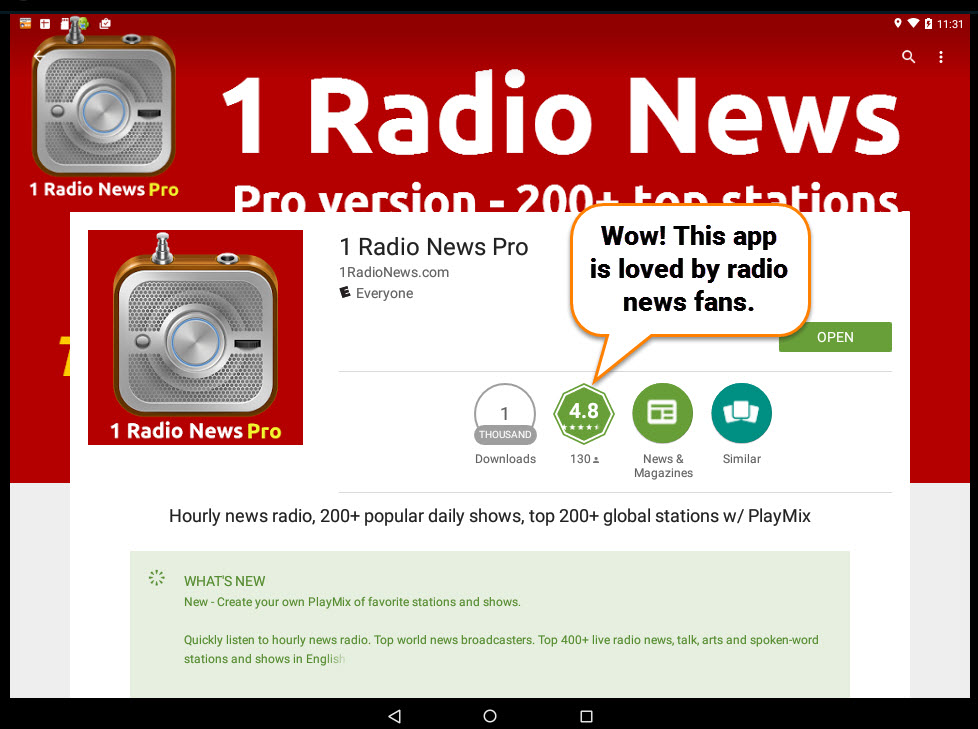 As far as we can tell*, 1 Radio News Pro is among the top paid apps with over 1000 apps sold on Google Play. Today we crossed the 4.8 rating mark.
We are among the top rated radio and news apps in the Google Play history.
What are you missing? Buy 1 Radio News Pro today. Read the amazing user reviews, you won't regret it!
If you want to try our free version first, go for it.
*It is not possible on Google Play to sort apps by rating and number of downloads, so please correct us if our analysis is off. By the way, if it wasn't for a single one star rating from someone who simply didn't swipe beyond the first 9 stations for 500+ more shows and stations, we'd be near a 4.9 rating. Of course having only 3 ratings of 3, 2, and 1 total is pretty insane after two+ years in Google Play.